Here are a few snapshots of one of the headpieces I designed and created for Dream Shoot Rentals.
(I took the photos in front of a few yards novelty fabric that I draped onto a garment rack. It makes quite an interesting backdrop)
I like to create pieces that can be worn in several different ways. For that reason, I decided to embellish both sides of the headpiece.
I always put each of my designs through something I call a snapshot test.
It's very simple. It involves asking someone to model my design and taking many snapshots of the design from many different angles. That's the only way I can make sure the piece will look great in photos.
I usually have to perform this test a few times because none of my designs ever pass the test the first time around. Some pieces might look fine in person but might look a little bit unfinished in photos (too empty here, not full enough there, etc).
Each part of this headpiece is handmade . . . including the star-shaped chain/ornament.
Each bead is hand-stitched . . . each flower is handmade . . . and the hat base is hand-molded.
I currently am not taking any new/incoming orders. I'm not selling any of my pre-made pieces either. However, I'm open for collaborations with other people whose work I find exciting and inspiring.
So, if you want to use this headpiece in your upcoming photo shoot, you can rent it from Dream Shoot Rentals for the fraction of its retail price (which, to be honest, is rather steep for something you can't wear more than just a few times).
To receive information about Dream Shoot Rentals, their promotions, their new dresses & accessories, etc . . . please sign up for their newsletter.
And, if you are planning to attend the WPPI Expo in March, you can drop by at their booth to see the amazing dresses and accessories created by numerous designers from around the world. The pieces are available for rent right then and there.
Till next week, you guys!!!
-joyce @ Angelica Brigade
Any ad that might show up below this line is not endorsed by me &/or Angelica Brigade
To be outstanding, one needs to be different
And to be different, one needs to embrace his/her uniqueness
Unfortunately,
Some people might consider certain distinct qualities as weirdness
And so, in order to avoid rejections and humiliation,
One might decide to keep one's distinct qualities hidden
And thus, stay in obscurity . . .
The same principle applies to artists and designers . . .
In order to succeed, artists and designers need to offer something new and different
At the same time,
To make a living,
Some artists and designers might decide
to create the things they believe their customers want to buy
They offer watered-down versions of their aesthetics or ideas
Some of them might even decide to create things they don't even like
There can't be any joy in that . . .
But, what if people don't want to buy our works?
All of us need to make a living.
So, what should we do?
I don't claim to know all the answers
But, I know for sure that in order to succeed, we need to be memorable
and,
If we don't stand out from the crowd, we'll be absolutely forgettable
And, if no one remembers us, no one will look for us and buy our works
And, so . . . take that risk
Be different, and shine
J.K. Rowling's Harry Potter was rejected by 12 different publishers before Barry Cunningham from Bloomsbury agreed to publish it.
Stephen King's first book – Carrie – was rejected 30 times!!!
Walt Disney was rejected 302 times before he finally could get some fund to build his Disney World
So,
Expect rejections
At the same time,
Know that if we do our best and hold onto our distinctness, we'll have a MUCH bigger chance to succeed
-joyce @ Angelica Brigade
Life is filled with unpredictable events; so, I'd learned not to say never.
But, these probably are the very last handmade flowers I create as a member/founder/leader of Angelica Brigade.
As of yesterday, I no longer sell handmade accessories and jewelry through any online handmade marketplaces
It was the end of Angelica Brigade's years as a demi-couture accessories and jewelry company. But, Angelica Brigade is still here . . . This metamorphosis is just a beginning of something new.
My team and I are working on several massive projects. (Actually, we are still doing the very same things we've been doing these past few years, but in a larger scale. I'll tell you more about those projects in a future blog post).
There are also a few fashion editorial photos that are going to show up in several publications early next year. (Hint: We produced them in October 2012; and it was the true start of Angelica Brigade's metamorphosis).
You can see the rest of the photos in La Carmina's blog (check her blog out! her adventure and style never fail to inspire me)
or
On the magazine's website
– – – – – – – – – – – – – – – – – – – –
[from my Instagram photo blog]
As a person, I've finally come full circle. And, for the first time in my life, I feel whole.
I'll write more about this next Sunday (December 22, 2013), but here's the short summary:
I came from a family of white-collar workaholics. And, for decades I've been dealing with their not-so-positive opinions and reactions about my decision to pursue something they consider manual labor (using my hands to make art . . . and then demi-couture jewelry and accessories). I've learned not to care about what they think and say; but, it used to feel like a rebellion. But not anymore. It took many years; but, I've made peace with myself, the kind of person I am, and my wishes for the future.
– – – – – – – – – – – – – –
This upcoming Wednesday (December 18, 2013), I will share my favorite diy tutorials (written by other experts)
Any ad that shows up below this line is not endorsed by me &/or Angelica Brigade
Slightly more than 2 years ago, I opened AnGeLICA Brigade – a small handmade silk accessories and chainmaille jewelry shop – and sold my works via Etsy.
One and a half year later, Etsy shut my store down. Even though I post a lot of my work-in-progress photos on my blog and Instagram, and took snapshots of me re-creating the item they want me to duplicate, they refused to re-open my shop unless I show them my  trade secret (the only advantage I have, and something I need to guard if I want to survive in the business).
I was shocked, disappointed, angry, and had to go through several stages of grief … but I moved on. A few months after that, I consider the incident a blessing in disguise. I found new ways to market my designs . . . I collaborated with amazing groups of people . . . and I even got my works published in a number of magazines and blogs.
And now,  8 months after that incident, I'm ready to enter the next phase of my life.
Gradually, I will stop selling handmade items and write tutorials on how to make them instead.
I'm also working on a few related projects I'm not confident enough to announce yet. But soon, when I'm ready, I'll write all about it in this blog (-:
It takes me a lot of courage to do make this rather drastic change . . . shutting down a business I dedicated the past few years to . . . and starting afresh . . .
[Then, why the hell am I doing this, right?!]
I've given this a lot of thoughts . . .
I opened my handmade store because I love making things and I'm good at it. But, from the very start, I've always known that I'll never make a decent amount of profit out of it. There are stores that sell similar but cheaper and less durable mass-produced equivalents. Many people don't care about the durability of the items they purchase anymore. They want variety and lower prices. They don't want to wear the same things over and over again. So, spending a lot of money on well crafted items that are built to last isn't something they will often do. The problem is, that's the kind of things I produce.
I can't push the prices of my handmade products any lower (I barely make any profit at all), and the people who can afford my designs prefer to purchase similar things from more well known brands/designers.
I need to make a living, too . . . So, I can't quit my day job yet (especially for an unprofitable venture). So, I have to create my handmade designs after I come home from work. I no longer have enough time to do anything else. I don't sleep much, I haven't been to the gym in months, I don't hang out with my friends as often as I used to, and (from time to time) I forget to eat. Keeping this sort of schedule for a prolonged time cannot be good for anyone . . .
This got to change . . .
I don't want to stop doing what I love to do . . . but I don't want to destroy myself in the process.
So, I won't stop doing what I love to do . . . I just won't sell the items I make, . . . just my patterns and my methods of creating them.
With no pressure of creating something cheap enough and attractive enough for other people, I can design whatever I want to make.  And, I will write the tutorials in a way that other people can adapt the methods I use to create something more affordable/sell-able . . .
As for the other other project I plan to start . . . I will talk about it some other time (-:
Now, let's move onto my next topic: One of the three fashion shoots I did last month.
A super gorgeous location, isn't it? The MUA I collaborated with knows someone who has the key to enter this private beach in Corona del Mar (in Orange County, California). I took this photo using my iPhone and did nothing to enhance the photo at all.
And here are some behind-the scenes snapshots I also took using my iPhone
For the first time in many years, I made a top from scratch . . . I made the pattern, cut the fabric, and hand-stitched everything in (approximately) 12-working-hours . . . I can see that I'll make more clothes for more photoshoots in the future.
This is the same top the model wore in the shoot. It's a one-size-fits-most 1960s-Balenciaga-inspired piece. The spiky nail jewelry and the beadwork ring is also made by me (-:
I also try to move on from making flower-shaped accessories. It was harder than it seems.
There was 6 different looks in total, and – with careful planning – we managed to wrap the shoot within 4 hours.
All in all, it was an amazing day . . .
======================================
Next Week: If you love doing beadwork and embroidery projects, I'll have some fun and sparkly d.i.y tutorials & patterns to share with you. There are 3 tutorials in total; but I will release them one at a time (-:
Till next time!
-joyce/Miu Vermillion
(Oh, by the way, I'm an Amazon Associate. So, if you click the pictures of the books I on the right side of this text, and decide to purchase any one of those books, I'll be getting a 6% commission. I'm not paid by anyone to recommend anything and do not recommend things for the sake of getting a 6% commission).
Any ad that might show up below this line is not endorsed by me.
Some people might think that I am wearing 2 pieces of bracelets . . .
But . . .
These two parts of the bracelet are actually connected.
The chunky strap of beads (the one with the toggle clap) functions as the bangle's wrist harness. Its main function is to prevent the bangle from falling from my wrist . . . or worse,  launching itself and hitting unsuspecting people.
It's the very first beadwork bangle I've ever created. So, I decided to refer to several sources so I can size the bangle correctly. But, because I'm extremely small boned (not skinny, just small boned), the bangle kept on falling from my wrist.
It actually hit my friend's head. Twice. In a public space.
But, I spent more than a 20 hours creating it. I don't want to throw it away. I was going to give it to a one of my friends or family members; but, it's too small for them.
So . . . I decided that the only way I can make the bracelet more wearable is by attaching a strap or wrist harness onto it.
I started by making thin beadwork strap using the same beads I made the bangle with . . . but, to me, the smaller strap looked disproportionately small . . . So, I decided to replace the smaller strap and made a much larger one.
This beadwork bracelet is basically a modified and enlarged version of the rings I created last week. I just give the beadwork some extra edges & make it more asymmetrical.
Somehow, the piece makes me think of dinosaurs and old tree barks . . .
Anyway . . . I've been learning to create more and more shapes . . .
Love these dimensional triangles . . .
One of them is actually flat. It was my first try. I did better the 2nd and 3rd time.
—————————————————–
Next week:
There is a possibility that I'm going to write two different blog posts next week.
One of them has something to do with this video about Etsy:
I'm going to think things through before I say anything further.
If you have any input, additional information, or comment about this topic, please feel free to let me know. You can do so by writing a comment on this post or message me via my company's Facebook Page.
Till then (:
-joyce
Hey guys,
I listed two new bracelets on my Etsy shop today.
As you'll see (below), these pieces are a lot simpler than my usual designs (such as this one).
They are also much more wearable in the sense that we can wear it pretty much anytime we want (even on a daily basis) with pretty much anything we want.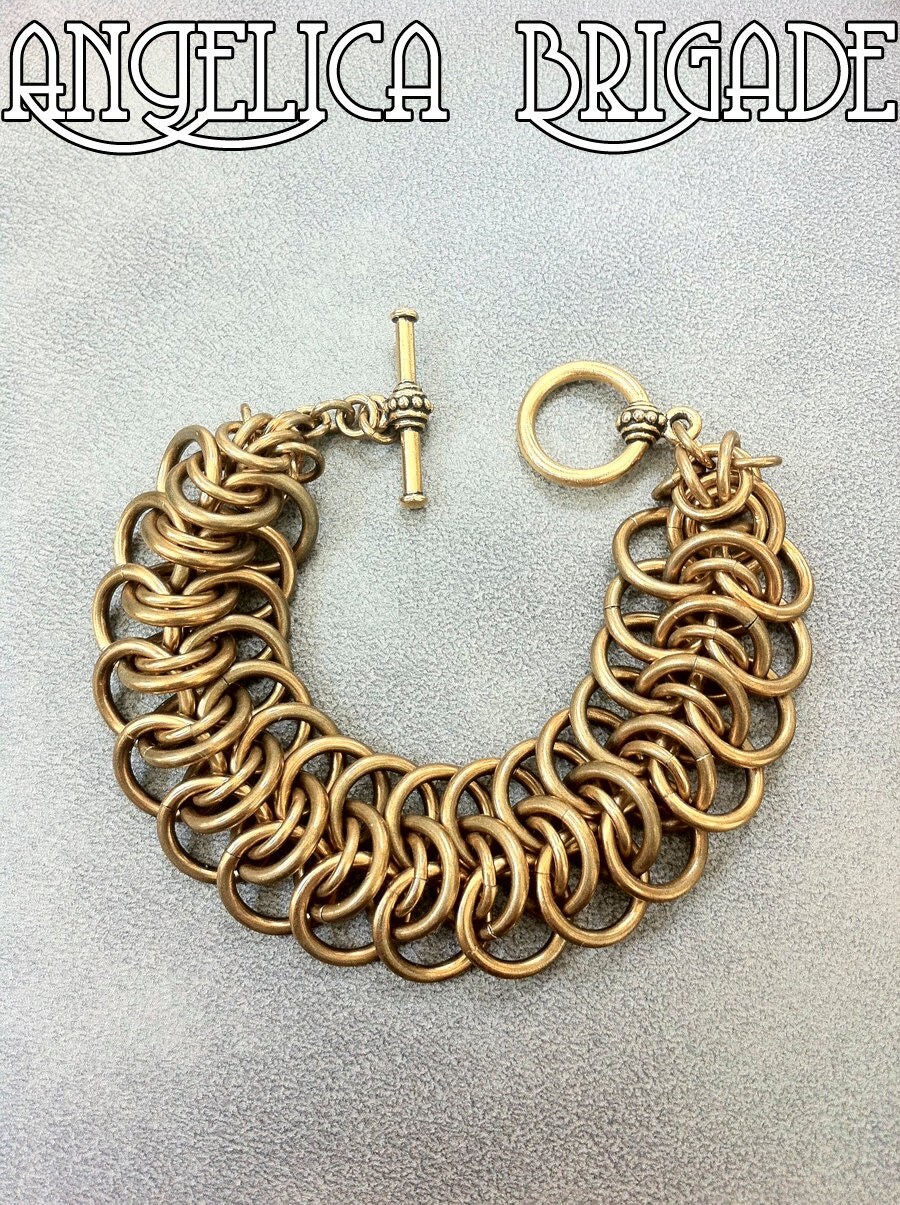 Timeless, aren't they? They'll never look dated, even a few years from now. And yes, they are lovingly-constructed to last for years.
Update (March 12, 2013): These bracelets are no longer available for sale)
$0 marketing that's more effective (for me) than social media marketing:
Wearing my own designs everywhere I go
Going out to many places where my target customers usually go on a regular basis
Never leaving the house without  bringing a stack of well-designed / eye-catching / memorable business cards
I ordered my double-sided business cards from Moo.com
Here's a better version of the photograph you can see on on one of the sides of the business card
The benefit of using a high quality double-sided business card:
People are less likely to throw the card away
The photograph people can see on one of the sides of the card will remind them how awesome your works are
The photograph can also persuade them to visit your website / online shop more than once
~0o0~
I chose eight of my best photographs … the ones that represent each type of jewelry & accessories I designed
People who stopped me to ask me about my knotted chain maille necklace got the card with a similar necklace they were interested in. The people who inquire about my hair accessory receive this card instead:
And, the people who wanted to know whether I also create bridal headpieces … received cards that feature a bridal headpiece.
And so on …
~0o0~
Why this $0 marketing is better (for me) than social media marketing:
It gives me a chance to meet, interact, get to know my potential customers.
It's easier for me to find out who my potential customers are. They are the people who stopped me to ask me about my designs.
It gives those potential customers chances to see my products with their own eyes. That way, when they see my designs in my online shop, they will know what to expect: That my works look as good as their photographs and that I don't Photoshop those pictures to death.
They don't live a few thousand of miles away from me … so, I don't have to worry about shipping costs and potential problems with customs. Firstly, expensive shipping cost(s) might cause some potential customers to purchase similar items elsewhere. For that reason, I usually foot a part of my overseas customers' shipping fee. Obviously, this do cause me to earn less revenue. Also, from time to time, some packages might get held at customs … so, when they need some items fast, they might prefer to order the items from local stores or artists instead.
Some potential customers who prefer to conduct offline transactions can pay for the items they order when they receive those items.
~0o0~
P.S: I personally think that social media marketing do not give small business owners (especially Etsy sellers) more sales. You can read my reasoning here: https://angelicabrigade.wordpress.com/2012/09/14/social-media-marketing-for-etsy-sellers-useles
Any thought / question ? Please don't hesitate to write a comment :)